Harrison House / Bay Bridge / Joshua Tree Project
Spring of 2017, Lou Harrison at 100 years old
Plant Trees and Make Art
Photos by Eva Soltes of Harrison House
The Gate Story
This gate was conceived in 2014 by Eva Soltes of Harrison House and the
American Artist Mark Bulwinkle. It was a joint undertaking. In 2017 Mr. Bulwinkle
designed and fabricated the gate you see here from re-purposed Bay Bridge
steel. Ms. Soltes's considerable efforts were critical to the completion of our gift to the
magnificent California desert. May birds of a feather forever fly together.
Mark Elliott Bulwinkle - 2017 -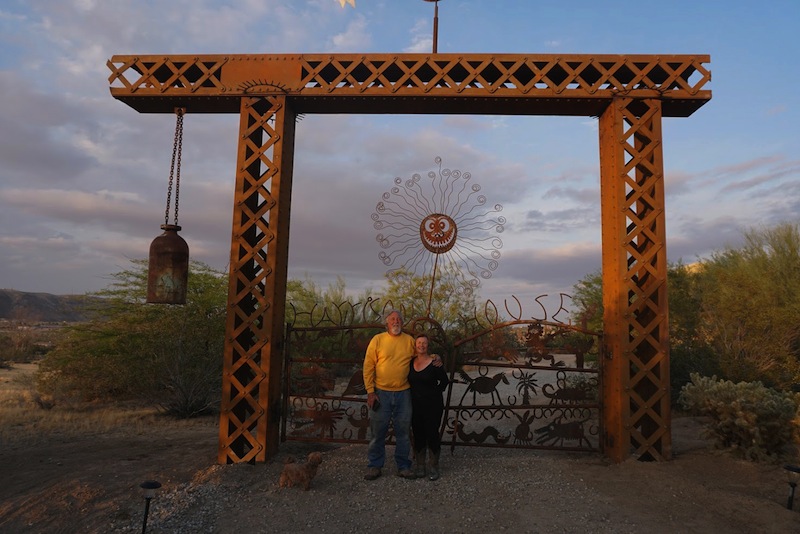 Photo - Emiko Omori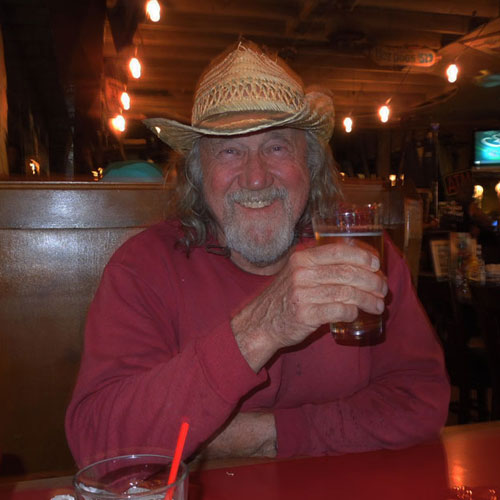 Ranch hand Mark Bulwinkle
Photo by Sadie Hazelkorn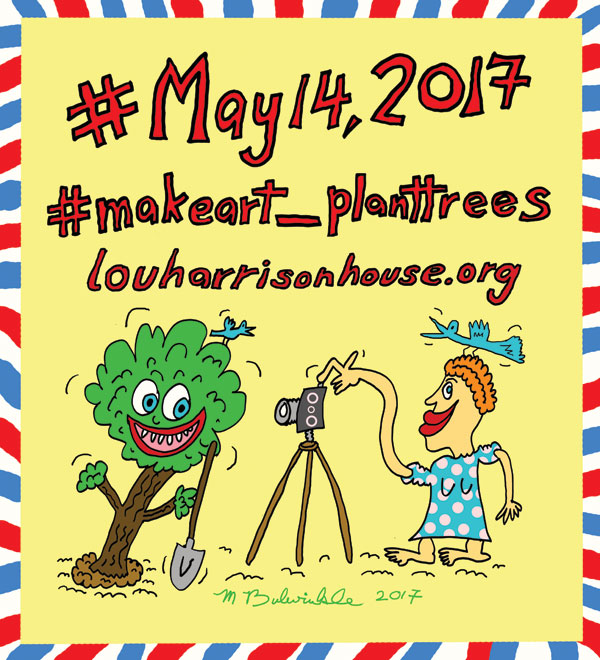 #May14,2017 #makeart_ planttrees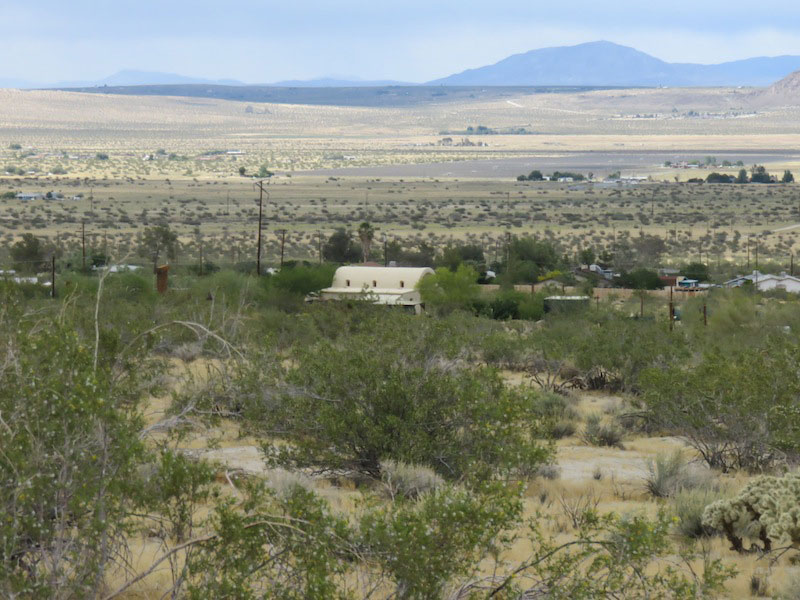 Harrison House in Joshua Tree, California, USA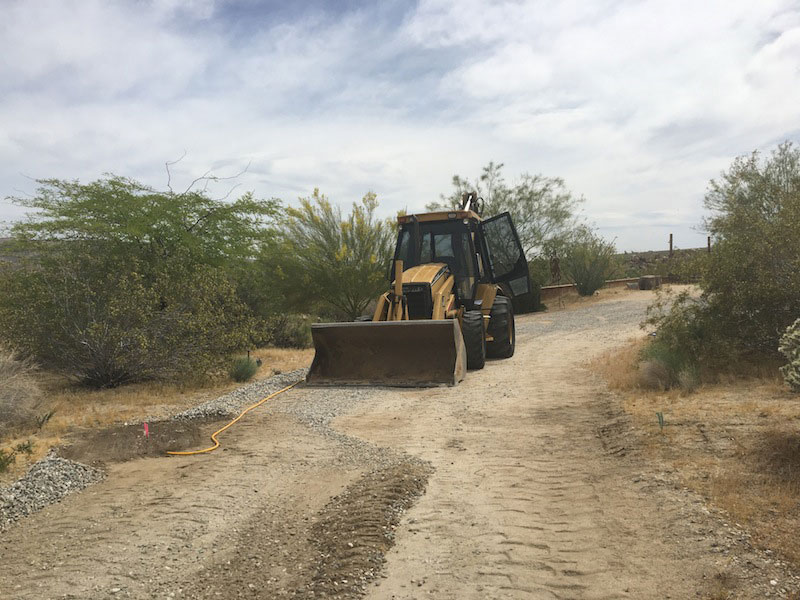 Ready to dig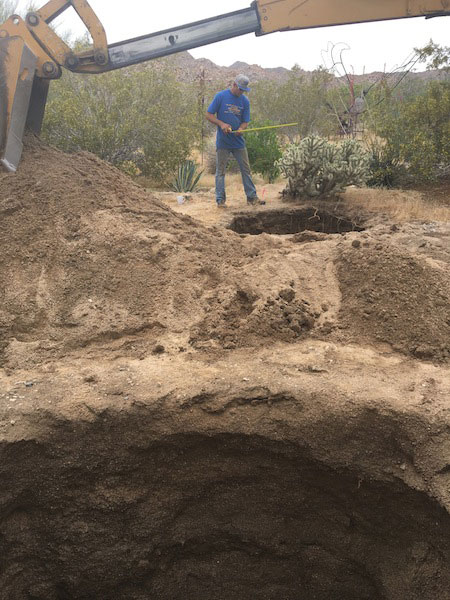 To code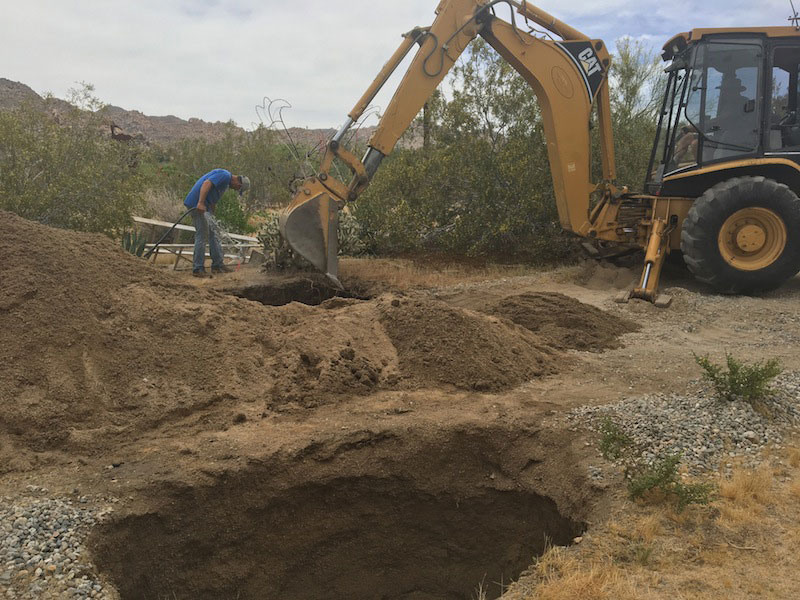 Thanks to Matt and Dusty and Caterpillar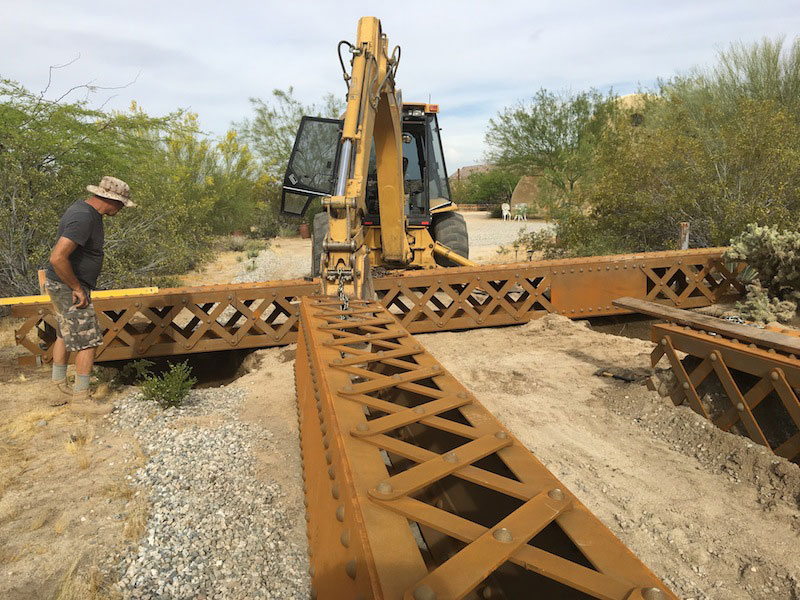 Matt thinkin' on it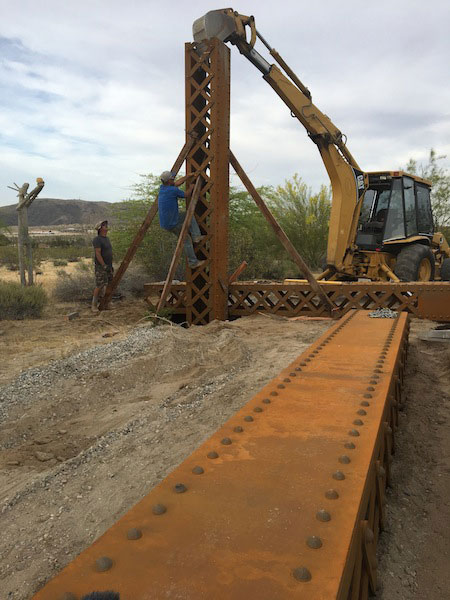 Squarin' up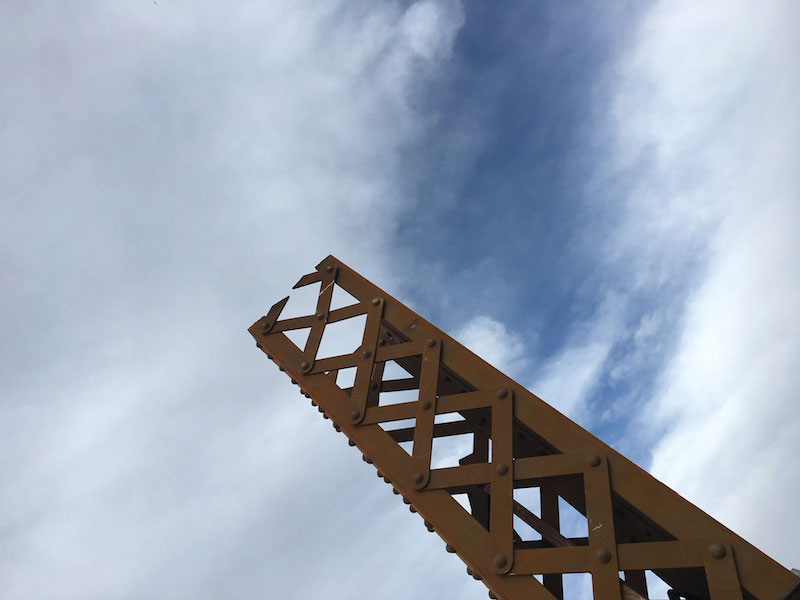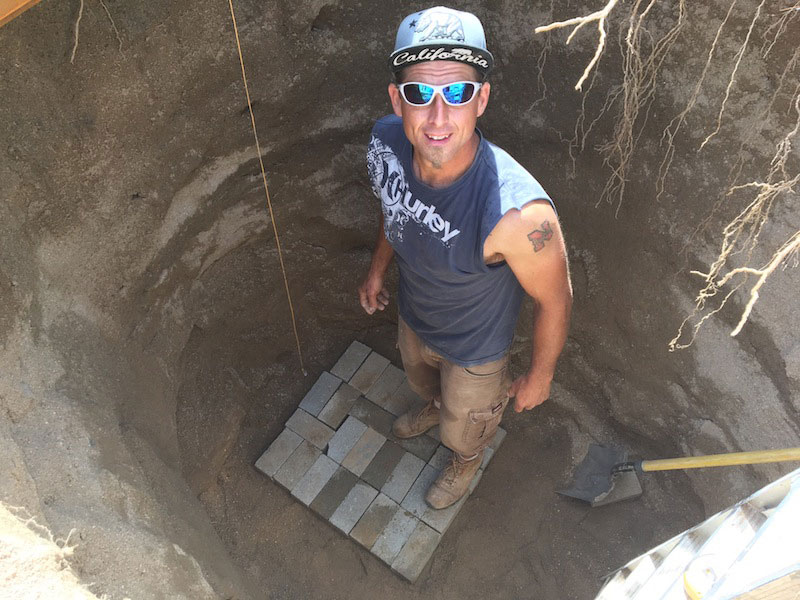 Dusty down under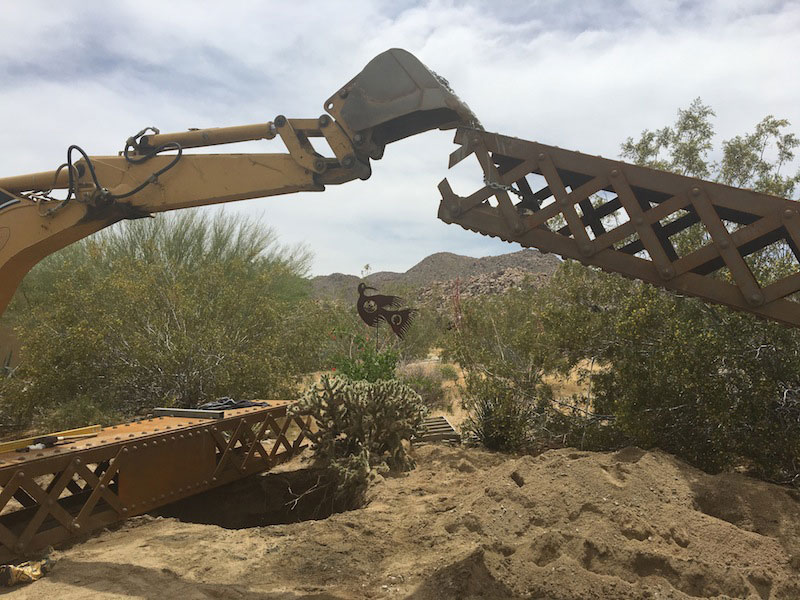 Hydraulics. A man's best friend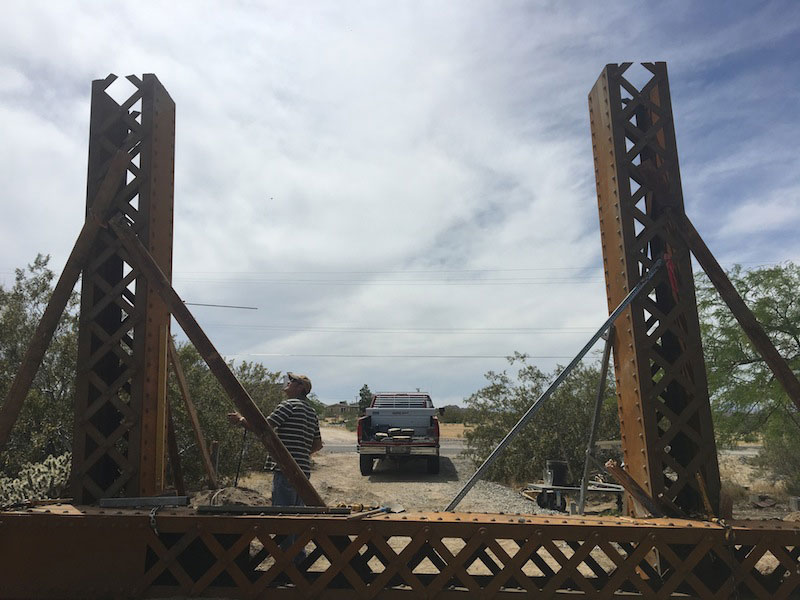 Eighty year old rivited iron Bay Bridge bones in the California high desert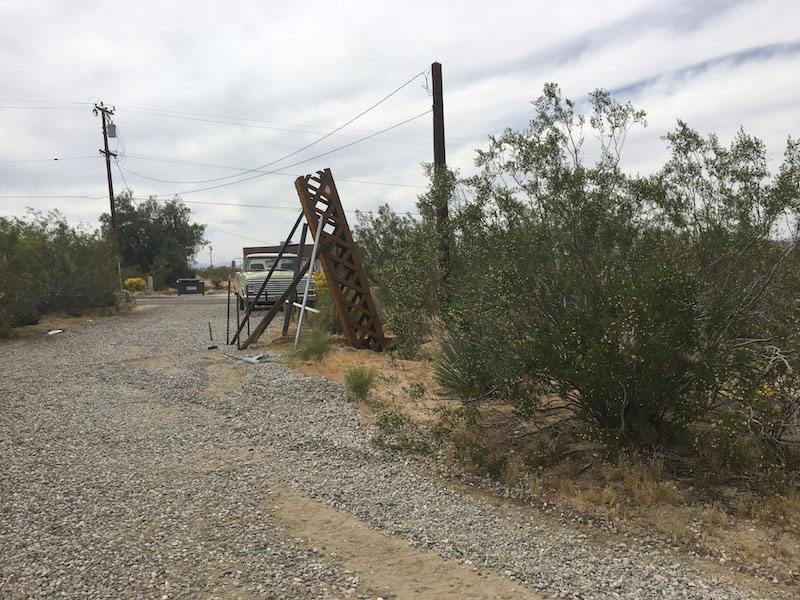 A left over bridge bone made good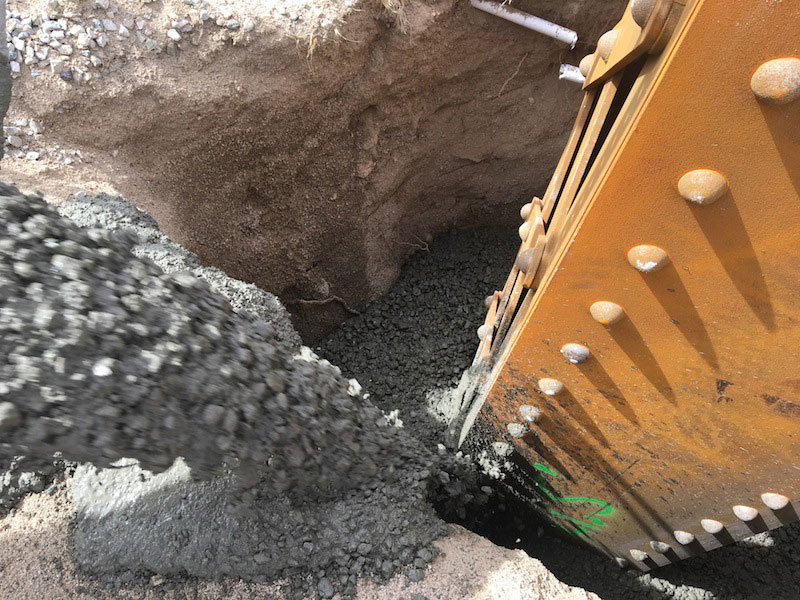 Pouring mud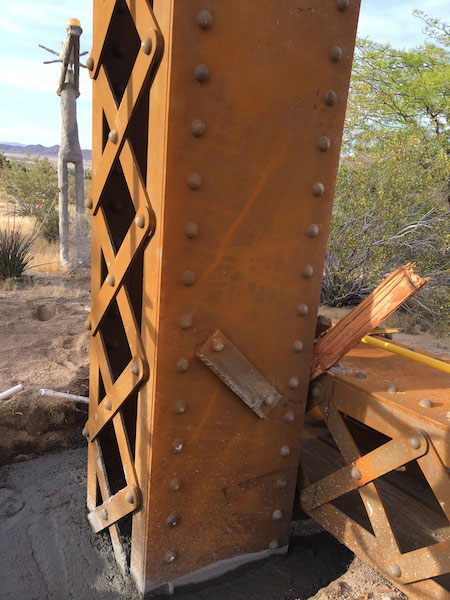 Done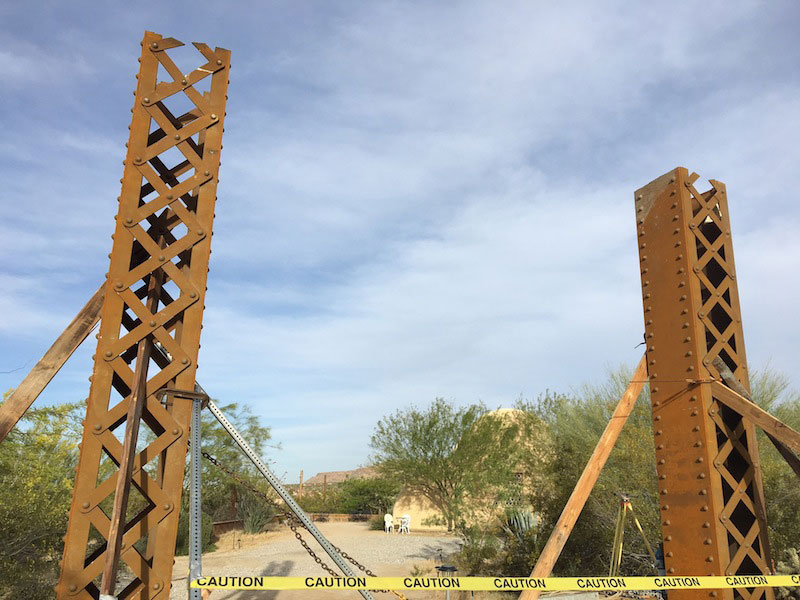 Caution, in more ways than one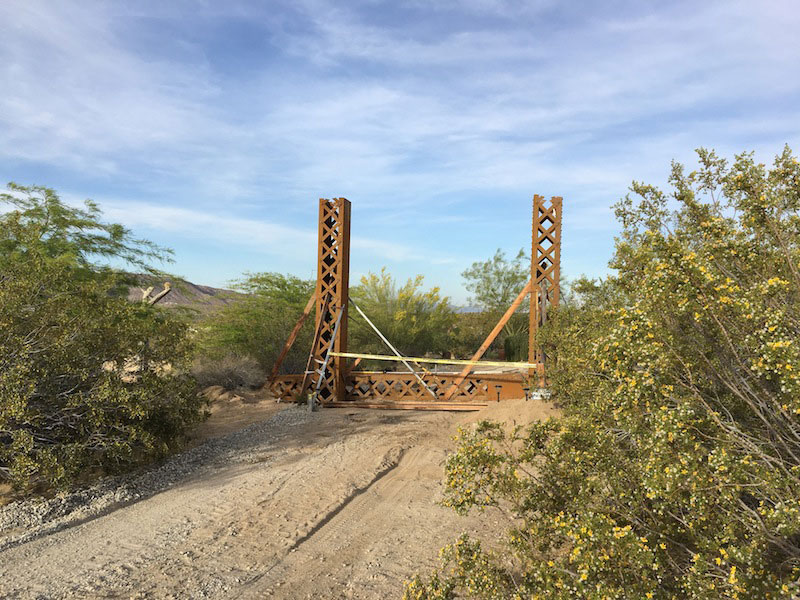 Bridge Parts stuck in there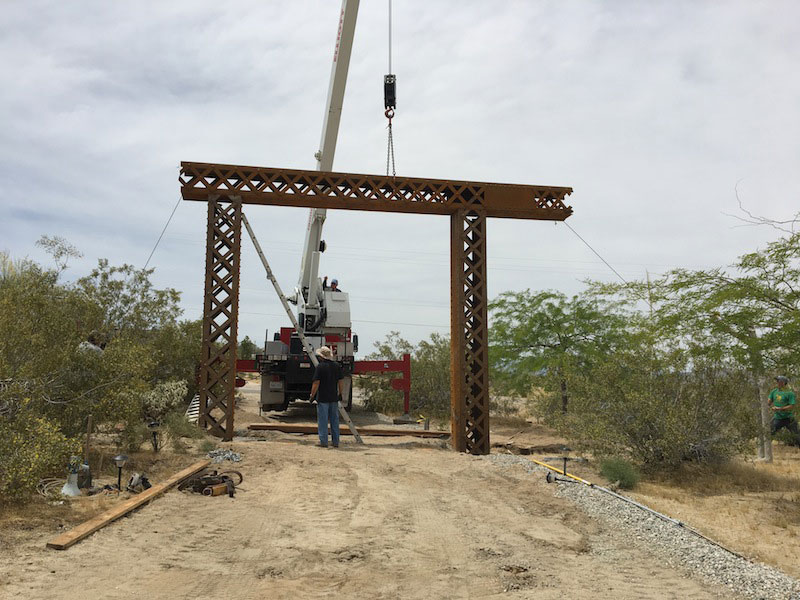 Matt and Dusty hangin' fine old rivited iron box beams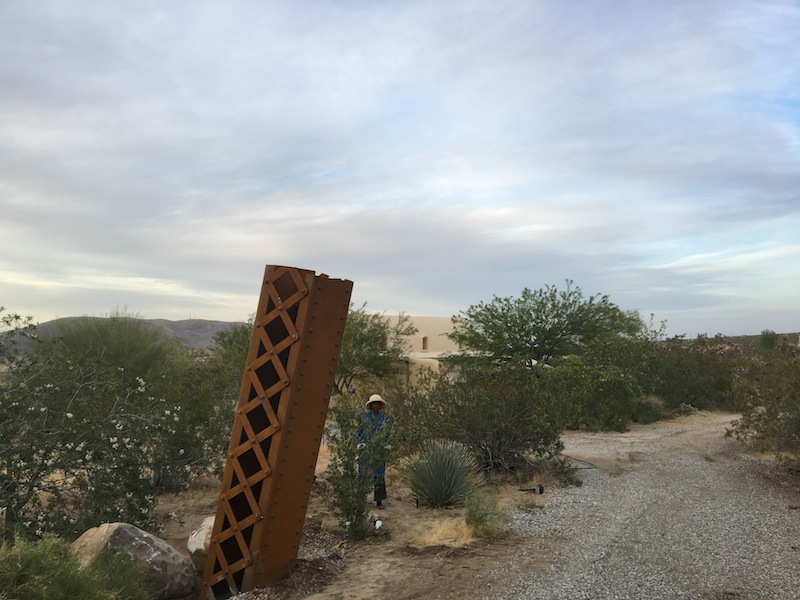 Dominique Moody and the left over bone part made good... with rocks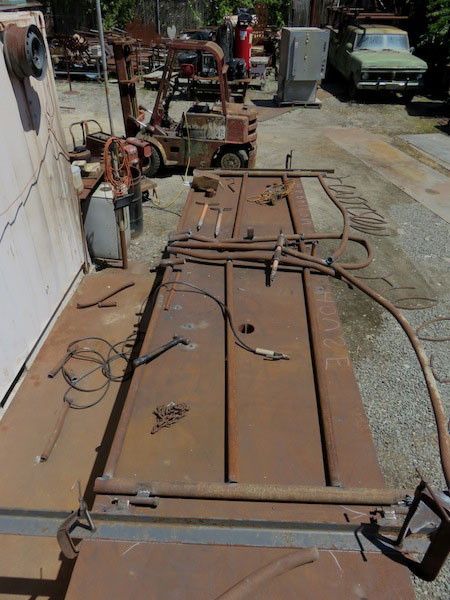 Ranch hand welding up in West Oakland, Ca.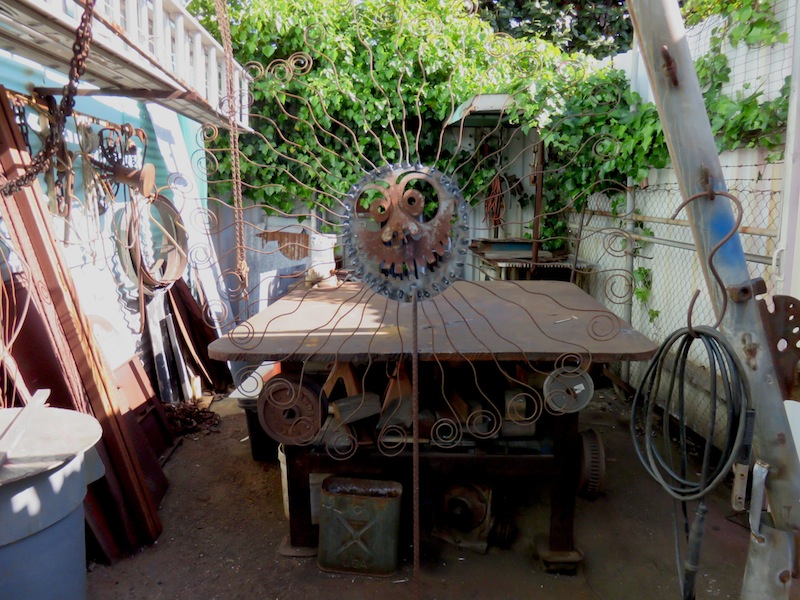 Mister Sun, too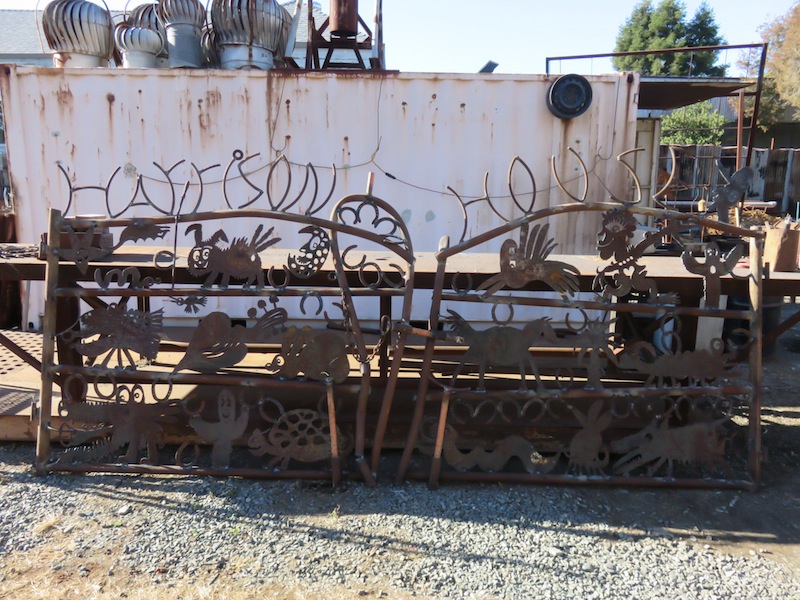 To see details of the gate click here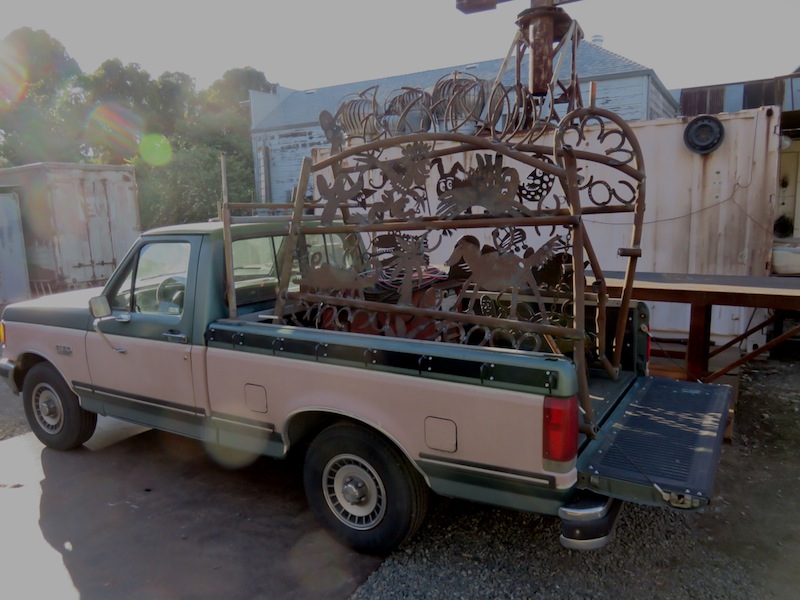 From El Norte in West Oakland, Ca.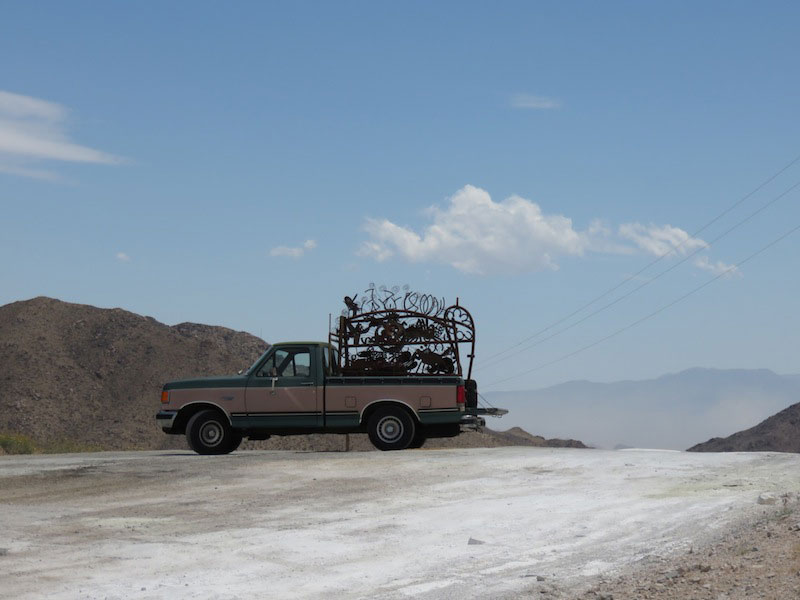 To The Southland. Out there. Beyond Lucerne.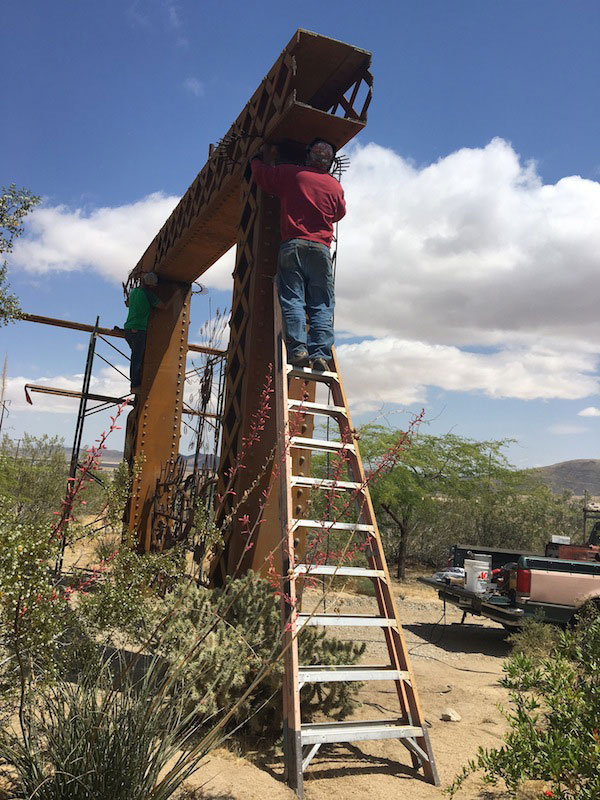 Rusty Dusty and Ranch hand Mark wrappin' it up
as took by Eva Soltice of Harrison House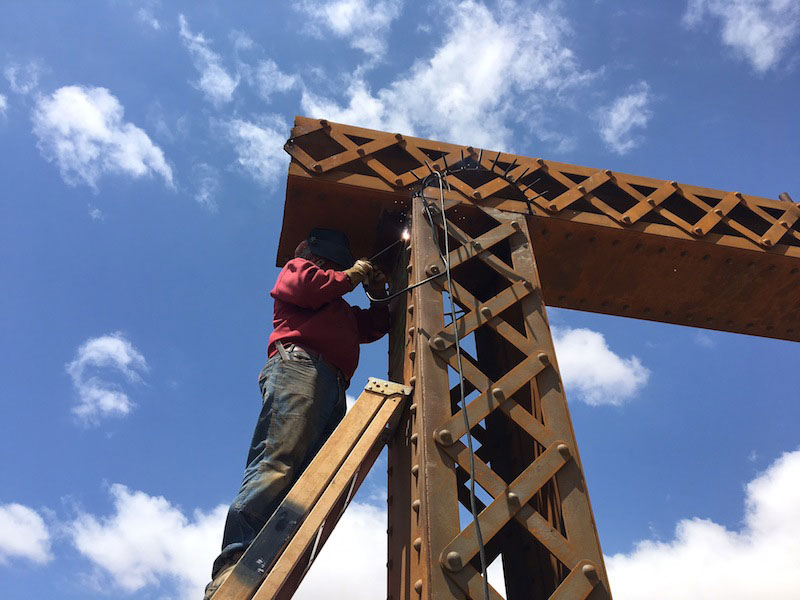 On a breezy desert day Ranch hand Mark tyin' Bridge Bones together with 110/18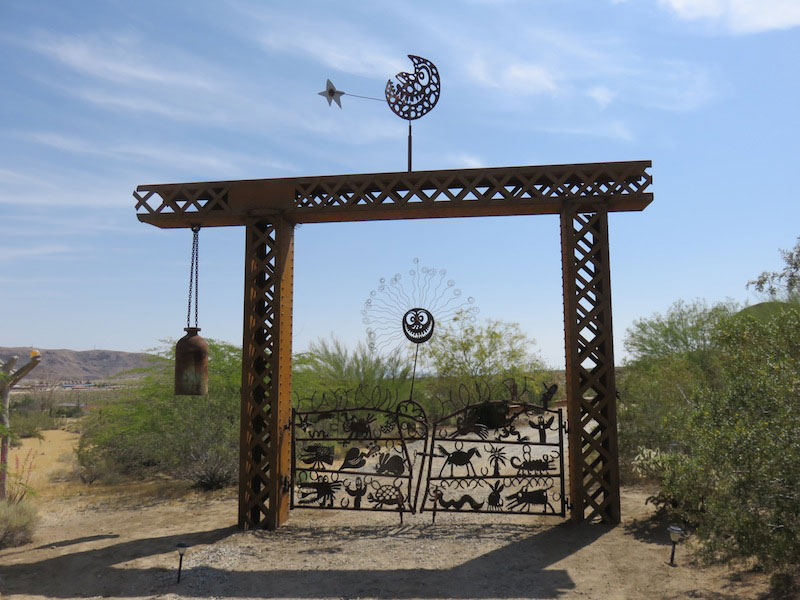 Bridge Bones Gate to Harrison House on Mt. Lassen Ave. in Joshua Tree, Ca.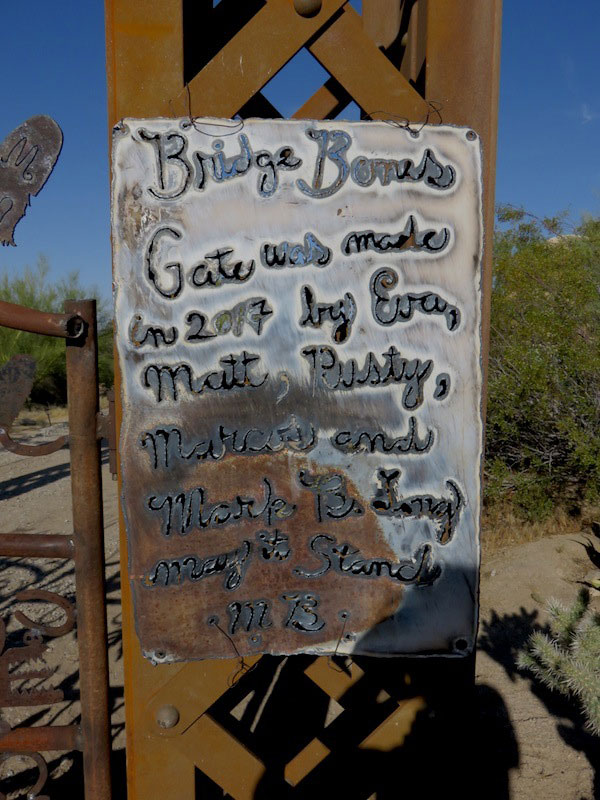 Community
Take me to Ornametal Iron Works