Oh You Lucky Dogs
Thanks to John Storey
Somewhere in the wilderness of the Oakland Hills I am ravaged by mercilessly friendly dogs!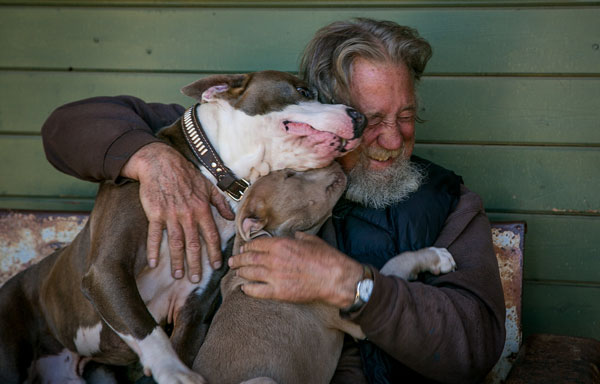 Three stray dogs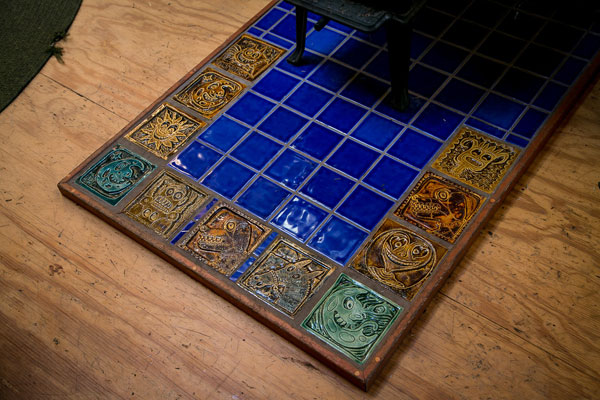 Bulwinkle Tiles on the hearth at the Dog Hotel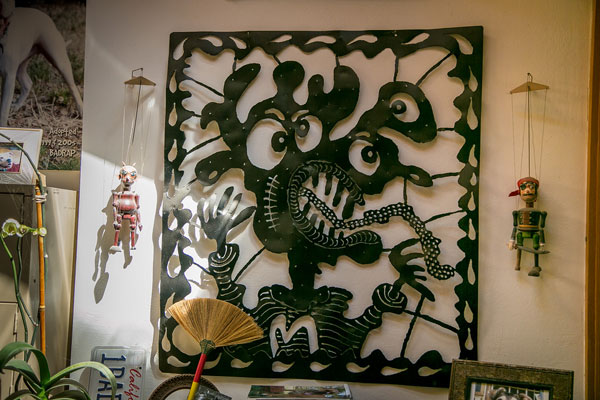 Lurking inside, an early cut out from 1984 "Hold your tongue, child!"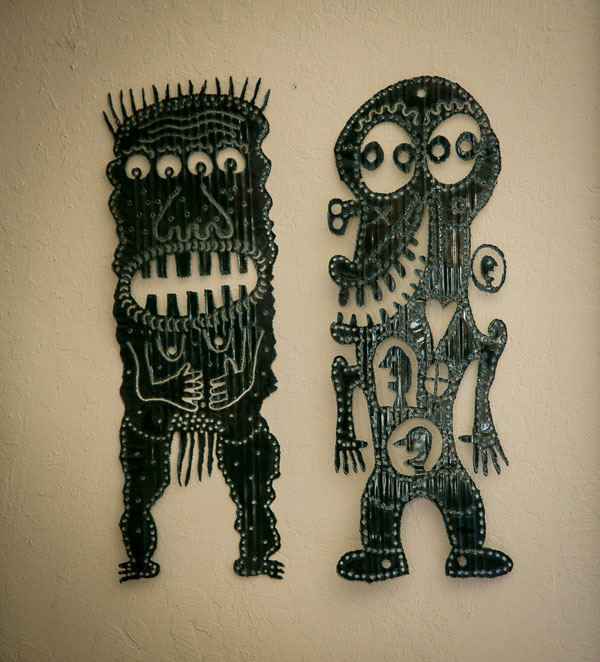 And two happily married tin can cut outs from 2014 hanging on a wall at Dog Land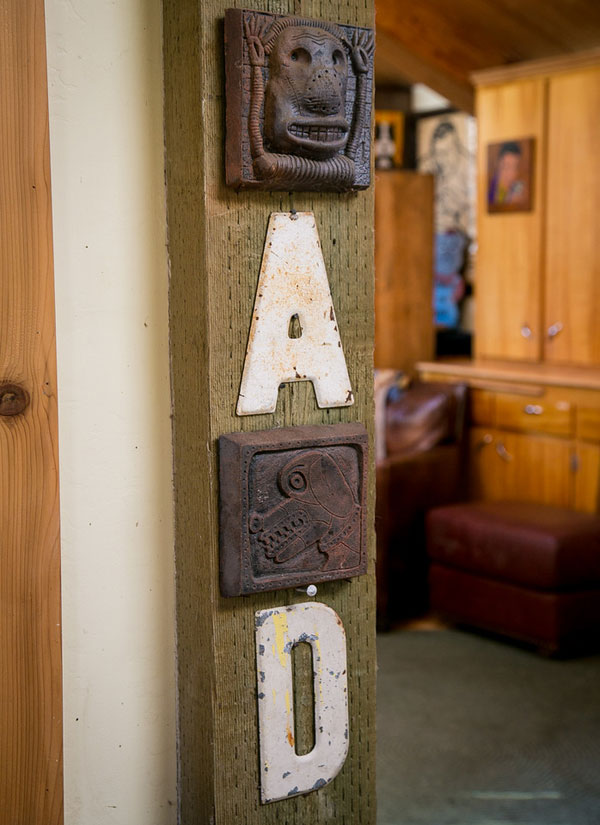 Along with a couple more Bulwinkle tiles, one with stigmata for extra suffering!